More quality leads thanks to LinkedIn Advertising
|
Reading time minutes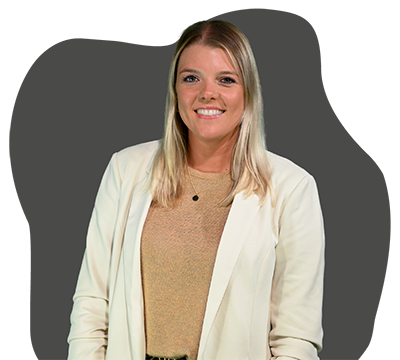 By Shannah de Ruijter
LinkedIn is the largest business social media platform in the world and has more than half a billion users. LinkedIn Advertising makes it possible to set up highly targeted campaigns that reach the right audience. In this blog, we share four steps on how you can set up a LinkedIn Advertising campaign that generates more quality leads.
Step #1. Determine the purpose of your campaign
To generate the right quality leads, it is important to identify the right goal of your campaign. By identifying the right goal, the right content can also be created. You can also use a goal to determine the success of the campaign.
Goals for your campaign may include:
Increase brand awareness

Increasing your website traffic

Increasing your online findability

Interact with the target audience
The main purpose of advertising on LinkedIn to generate quality leads is to find out the contact details of your target audience. When you have their contact information you can map out your target audience and follow up with the help of marketing automation to automatically lead them through the sales process and convert them into customers.
Step #2. Set the right target audience
Selecting the right target audience sounds logical, but it is one of the most important success factors for a campaign. Within LinkedIn Advertising, it is possible to target a very specific audience. You can create the target group yourself. On the following criteria it is possible to compose a target group:
In addition to the above criteria, it is also possible to target by country, province or city.
Step #3. Offer the right content
An important step in generating quality leads through LinkedIn Advertising is to offer the right valuable content. By offering valuable content, the potential lead is more likely to be interested in the download behind the ad and leave their contact information.
The content offered should make the visitor feel invited to leave their contact information. Some examples of content you could offer in your ad are:
An e-book or manual

A white paper

A webinar

A customer case including key results

A trial account or demo of a particular product
Step #4. Make use of Lead Gen Forms
Lead Gen Forms are forms in LinkedIn that help you generate quality leads. The forms add a call-to-action to your ads. Lead Gen Forms require visitors to register in order to download the content you offer in your ad.
The advantage of using Lead Gen Forms in this is that Lead Gen Forms completes most of the form for the visitor. Based on the information the visitor has in their profile, LinkedIn completes the form.
Using Lead Gen Forms makes it easy for the visitor to convert. When a visitor sees that he or she has to fill out a form it can cause aversion. By using pre-filled Lead Gen Forms, this aversion is reduced because the visitor has to perform fewer actions themselves. More about using Lead Gen Forms can be found here >>
After following the steps above, you can set up an ad in LinkedIn that will generate quality leads. Want more information on setting up the right LinkedIn Ad? Read more here >>
Do you have questions or need help creating the right LinkedIn ads? Then contact our specialists!